Football and wrestling have gone crazy for the news that WWE chairman Vince McMahon may be planning to take over Newcastle United.
The news spread across Twitter like wild-fire with users immediately pondering what life would be like on Tyneside with McMahon at the helm…could we see Roman Reigns lead the line for the Toon Army? Or what about chief operating officer Triple H running things from the touchline?
…probably not.
But with a crazy story like this one, Talking Baws have been given the unique opportunity to link two of the biggest sports in the world, and with that we are happy to bring you ten of the toughest guys in WWE and their funny football equivalents.
By Ryan Flynn – @ryryflynn
1) John Cena Would Be Manchester United
One of the most successful wrestlers in World Wrestling Entertainment history, who is loved by the minority but loathed by the majority. Sounds a lot like the Red Devils to us…
2) Dolph Ziggler Would Be Neymar
There really only is one choice when it comes to The Showoff, Dolph Ziggler and this is of course Barcelona prima dona, Neymar. Ziggler throws himself around 'selling' moves and Neymar throws himself around selling fouls, it's a no brainer really!
3) Rey Mysterio Would Be Lionel Messi
Neither is the biggest dog in the fight but both these little guys are quick and agile…that is despite spending the majority of their time on the treatment table last year.
4) CM Punk Would Be Cristiano Ronaldo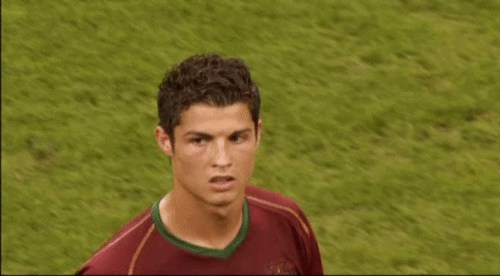 The best in the world.
5) Bret Hart Would Be Real Madrid
Arguably the greatest wrestler to ever compete in WWE can only be matched with the beautiful game's most successful and celebrated team.
6) Shawn Michaels Would Be Barcelona
One of the most respected wrestlers in history and, let's face it, if Bret Hart is Real Madrid then it only makes sense considering the pairs intense rivalry in the 90s.
7) Stone Cold Would Be Roy Keane
Despite both men being the unrivalled ultimate bad-ass in their respected sports, this decision won't really make sense until you read the next one.
8) The Rock Would Be Patrick Viera
Makes sense now doesn't it? Viera and Keane enjoyed numerous squabbles and confrontations throughout their careers, much in the same way that The Rock and Stone Cold did when competing to be the face of the WWE.
9) Eddie Guerrero Would Be Ronaldinho
Who has a bad word to say about either? Two respected and loveable athletes who are idolised to this day by younger competitors.
10) Daniel Bryan Would Be Arsenal
Both the North London club and Bryan share great technically ability but the pair are finding it hard to reach the top at the moment.
11) Triple H Would Be Sepp Blatter
These pair share a quite frightening similarity. Fans believe they have ruined their glittering careers by entering management and essentially both are now known as 'that guy in the suit that nobody likes.'
12) Hulk Hogan Would Be Liverpool
Top of the pile in the 80s, boasted a spectacular fan-base but hasn't done anything in years and has became a laughing stock by being happy to live off that legacy.
13) Shane McMahon Would Be Manchester City
http://www.youtube.com/watch?v=d1k2SNtq79c
Just for the theme song, of course.