On Sunday, Wrestlemania XXX proved that WWE are still the top dogs of the wrestling world with a show that shocked the world. 75,000 people in the Superdome witnessed one of the greatest Wrestlemania's ever and we're going to show you the moments that made it so special.
Opening Segment
The three biggest superstars of all time in one ring, was a momentous occasion and was a lot of fun. Hearing their catchphrases never gets old.
Hounds of Justice
The Shield showed why they're top dogs, and they're sure to have another great year ahead. The double triple power bomb to The New Age Outlaws being the highlight.
King of Swing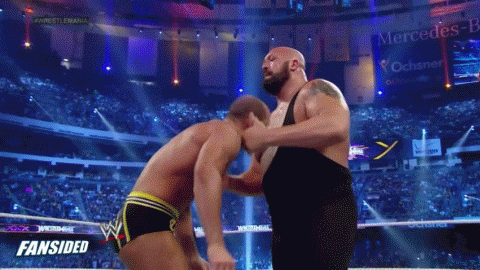 Cesaro's push began with an incredible win in the Andre the Giant battle royal, lifting Big Show over the top rope to show his extreme power. Now a Paul Heyman guy, he's set to be another big star for the future.
The Eater of Worlds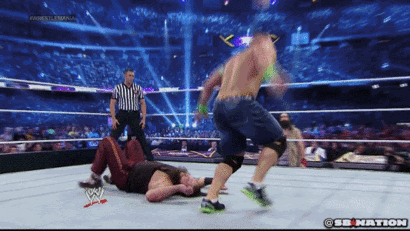 Bray Wyatt's antics against John Cena showed why he is WWE's best gimmick in recent years. They played out the story to a T, with Wyatt wanting Cena to let the 'Monster' out. Cena may have won but Wyatt came out on top with the crowd.
The Authority as Top Heels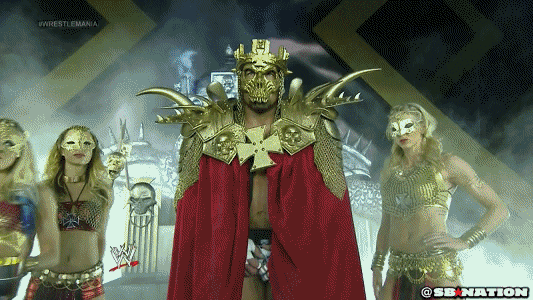 Despite losing, The Authority came out still the most hated people in WWE. Triple H and Stephanie played the role incredible well in both Daniel Bryan vs Triple H and Triple Threat match. The feud may only have just begun.
Batista Bomb/RKO
When Batista and Orton set up the announce table, you knew some big was going to happen. What followed was the move of the night with Batista going for the Batista Bomb, with Orton catching him in mid-air for an RKO through the table.
21-1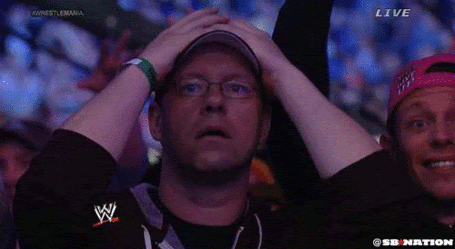 The Streak is over. It was a moment as big as Hogan vs Andre and Austin vs Rock. Brock Lesnar delivered 3 F-5's to send the Superdome into complete silence. Time stood still as the 3 count came in, it will never be forgotten.
Yes-lemania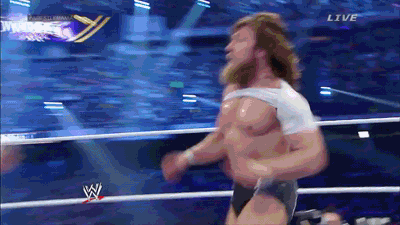 Daniel Bryan finally got his moment. Beating 3 of WWE's biggest stars with 75,000 fans screaming 'Yes!' The picture of Bryan holding up the two titles will be a moment that will live long in the history of WWE.
A New Era
With Bryan, Cesaro, The Shield and Bray Wyatt showing how good they are, it feels a new era is ready to take over. Add in The Undertaker's lose and it looks like WWE are turning over a new chapter in their History. What a time to be a Wrestling fan.