Taking a look back at Day 1 from Radio City Hall, there were a lot of good things and a few bad things in the first round.
Regardless of what teams got what grades for their selection, this has already turned out to be one of the most exciting and entertaining drafts in recent memory.
Take a look here at five things we learned from Thursday's action:
By Dillon Smith – Lead NFL Draft Writer – @DillonSmithNFL
5) Jacksonville got their quarterback of the future. Will he be able to live up to the selection?
Looking at the Jaguars selection of Blake Bortles at number three overall, there are several problems that I find when reviewing this pick. First off, he was not the best quarterback available. Guys like Johnny Manziel and Teddy Bridgewater were both available and both offer better skill sets than Bortles. Secondly, the Jags only recently selected a player at this position who is similar to Bortles and that is Blaine Gabbert. We all know how he turned out.
4) The Dallas Cowboys passed on Johnny Manziel. Jerry Jones actually made a smart pick?
To the agony of many Cowboys fans across the world, Dallas eventually ended up going in a different direction and, instead, selected former Notre Dame offensive guard/tackle, Zack Martin. Luckily for fans, this is actually a very good move by Jones and could pay dividends in the future.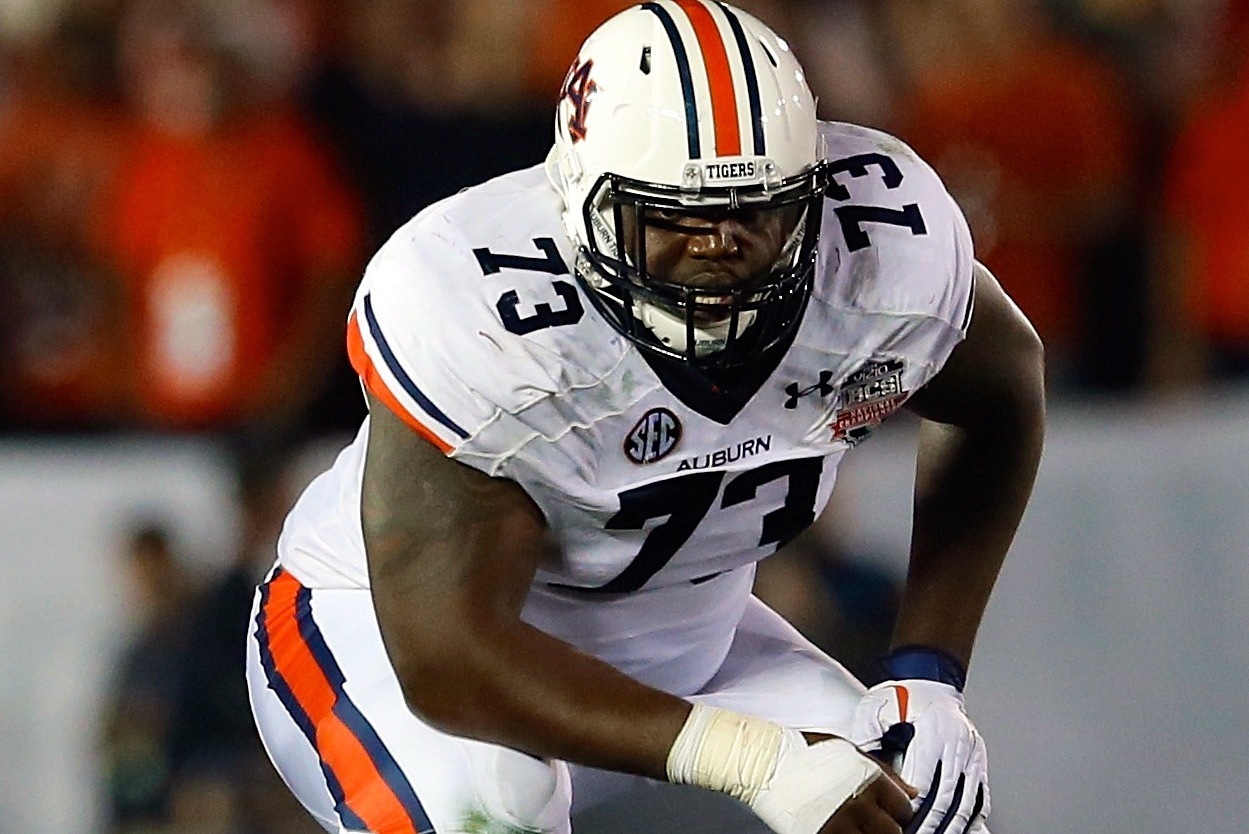 3) St. Louis could be a contender in the NFC West after a strong first round
With the Rams selecting former Auburn left tackle Greg Robinson and former Pittsburgh defensive tackle Aaron Donald, they were able to really improve two key areas of need. In the toughest division in the NFL, St. Louis will need all the talent they can get and will be looking to seriously compete with Seattle and San Francisco.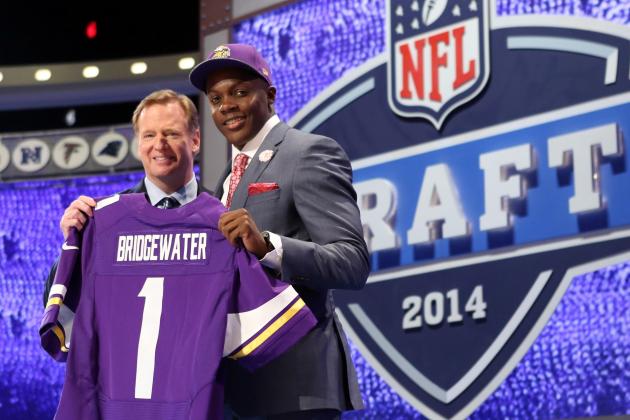 2) Minnesota Vikings pull off a shocker in the first
The Vikings have come away with the one of the best first rounds in the entire league and for good reason. They initially traded with Buffalo and moved back a spot while also acquiring another draft selection. They would then use their 9th overall selection to get former UCLA outside linebacker Anthony Barr. To cap off an already stellar first round, Minnesota traded with the Seattle Seahawks to get back into the first round and selected quarterback Bridgewater. The former Louisville Cardinal is my top quarterback in this class and will end up being a huge steal for the Vikings.
1) The Cleveland Browns got their man
Though it looked unlikely to happen, the Browns finally ended up with quarterback Manziel at 22. He, plus Oklahoma State's Justin Gilbert who was picked with their first selection, will come to Cleveland with the expectations to contribute immediately. Look for Cleveland to be at the middle of offseason debate heading into next season.