Among the most-searched GIFs of 2014 on Google, Frozen, Dancing Groot and Robin Williams all feature – but none top Mexico manager Miguel Herrera's wild celebration at the World Cup.
Results released by Google Trends showed Miguel Herrera gif was the most-searched for term of the past year.
But which exact GIF people were looking for? We're not so sure.
The Mexican was TV gold as he celebrated his side's push to the last 16.
And we've rounded up his best GIFs from the tournament in Brazil: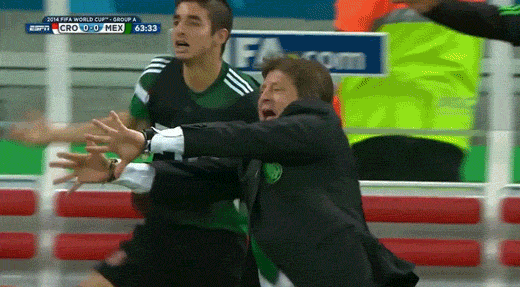 You can see all of the results from the past year here.