Jordan Leopold has had himself a pretty nice career. He has managed to hang around the in the NHL for over a decade and he has been a pretty good contributor almost everywhere he goes. After Monday's NHL trade deadline, he is now onto his 8th team in his career.
By: Adam Pyde – @Adam_Pyde
Lucky for him, it appears he went exactly where he was wanted. Not only just by his new team in Minnesota, but by his daughter who wrote this adorable letter to the Wild about trading for her father.
Just look at this.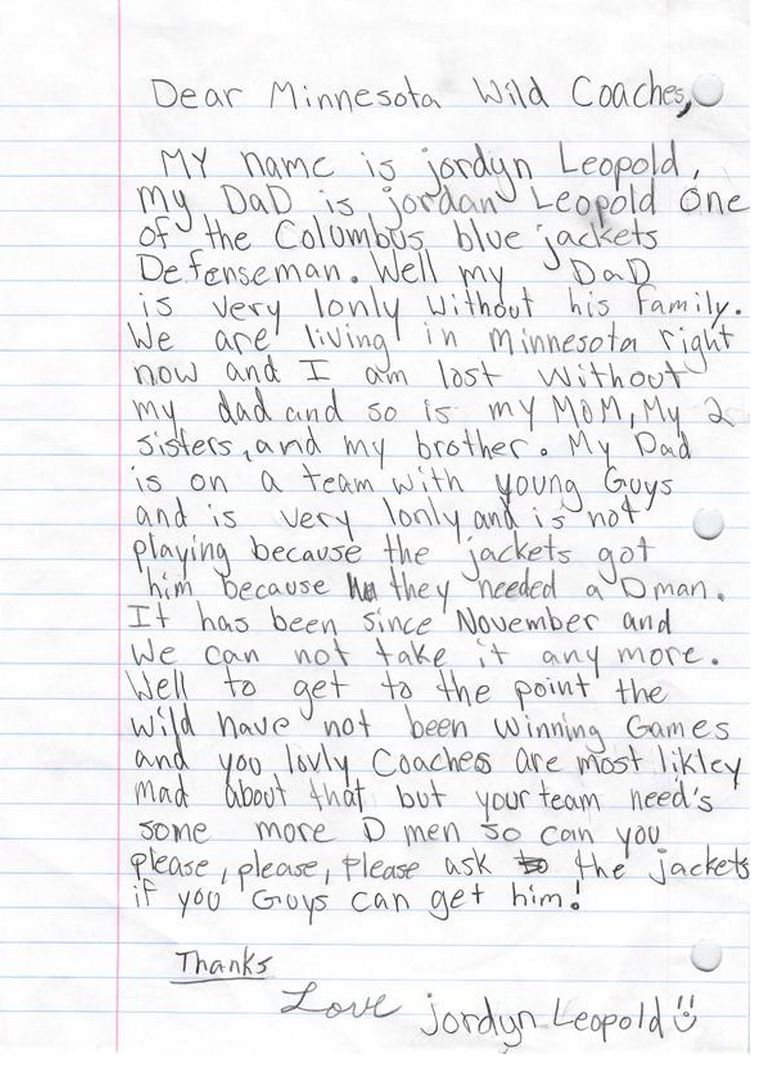 To be honest, I think this girl could make a better GM than a whole lot of the guys in the NHL right now. That was quite the sell job she did for her father.
Who knows what would have happened if they did not make the trade. Would she have been making people in Minnesota bite the curb?