Manchester City are on the hunt for new blood, preferably of the English variety.
It's been reported at the very top of their hit list is Liverpool winger Raheem Sterling.
And for a player who is clearly itching to leave Anfield, it makes sense for City to chase his signature, within reason.
After Chelsea baulked at the hefty price of the England international, perhaps City would be better served looking elsewhere to rejuvenate a tired ageing squad?
It's clear that Pellegrini needs to add some width to his side as despite David Silva and Jesus Navas' best efforts they were found wanting last season on the wings.
Here are 5 wingers Manuel Pellegrini should sign instead of Sterling
Marco Reus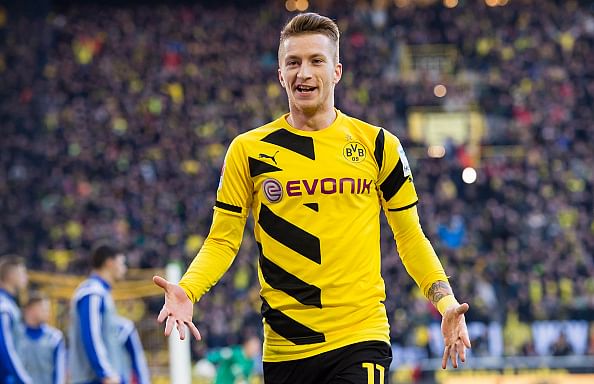 Despite being linked with a host of Premier League club's for what feels like an eternity, Borussia Dortmund's Marco Reus is yet to cross the channel.
Reus recently signed a new contract which removed his £20 million release clause, however considering his injury record and Dortmund's lack of Champions League football, a deal remains possible.
An expensive option, but Reus is a young player with pace who can score barrels of goals… a rare commodity.