The NHL regular season is set to kick off.  Teams are about to officially debut their shiny new toys fresh off newly signed contracts. They've warmed up in pre-season and are set to light the world on fire. But in some cases, they're more likely to be lighting the teams money on fire. Last year gave us David Clarkson, Vincent Lecavalier, Alexander Semin, and Sergei Gonchar among others as players to bust in year one of their shiny new contract.
So why not handicap which contracts teams and fans are going to gripe about almost immediately? Which contracts people may be counting down the expiry dates on before a year even passes? Hint: I list them below.
7: Mark Fayne 4yrs/14.5M Edmonton Oilers


Why? Because, at 4 years, he has to prove that he wasn't another product in the long line of NJ players being possession monsters before leaving and becoming anchors.

Fayne needs to prove he can be a positive possession-relative player. He has to make the effective play under pressure, and not just the low risk play. He has to prove he can play well in the neutral zone, a strength of the Devils but not exactly a systematic strength of the Oilers. Most of the Oil's defenders are terrible at defending zone entries and get no respect upon opposing forwards in the neutral zone.
Basically, prove he can play second pairing minutes not like a tire fire.
If not, then he's not much more than a right-handed Andrew Ference. And one Andrew Ference is too many Andrew Ference's.
6. Deryk Engelland 3yrs/8.75M Calgary Flames


I don't know what they're trying in Calgary, but I'm pretty sure you can't punch pucks into the net. They've tried in Toronto, Philadelphia, Buffalo, Edmonton and Atlanta before. Don't remember a whole lot of Cup wins, let alone playoff wins in those cities.
You can get ~3 Engelland's for what the Flames will pay him this season. Along with Ladislav Smid, the Flames are paying ~6.5 million for their third pairing. For that money you should be able to get 3 bottom pairings.
The Flames also bought out Shane O'Brien, slow and bad and punchy, to fit in the more expensive, slower, badder but more punchy Deryk Engelland. Bad players don't get better because you pay them more.
Who knows, maybe the UFC approach will work.
5. Dan Girardi 6yrs/33M New York Rangers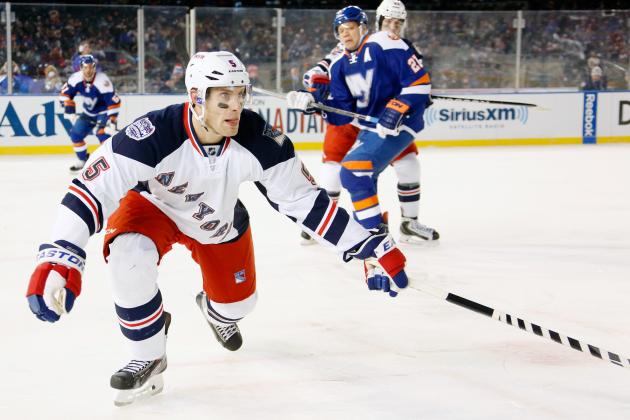 This is easiest in a checklist.

Already slowing down ✓
Aging over 30 ✓
No effective offensive game ✓
"Average" puck skills ✓
"Defensive" defenceman ✓
The thing with defensive defenceman is that they all eventually fall off a cliff. One day they wake up their legs are gone. Ask Mike Komisarek, Robyn Regehr, Tim Gleason, Brad Stuart, Scott Hannan, Chris Phillips, Niklas Grossmann, Rob Scuderi, Doug Murray…
In fact, the Montreal Canadians rid themselves of Josh Gorges this summer in a messy divorce just to avoid the day he wakes up and his legs stop moving like they used to. Girardi was getting turn-stiled regularly by the end of last season. I don't see that stopping any time soon.
4. Ryan Miller 3yrs/18M Vancouver Canucks

In the latest act of "No we can still win a Cup I swear!" the Canucks signed 34-year-old goaltender Ryan Miller. In a market where they were the only team interested, they paid 6 million dollars, over three seasons, by bidding against themselves. Just down the highway in Calgary, the better goaltender in Jonas Hiller signed for 4.5 million a season for two years.
A quick stats comparison between Eddie Lack, Vancouver's starter for much of last year, and Ryan Miller, guy who flamed out horribly behind a defensive juggernaut in St.Louis, won't inspire much confidence.


Even with 18 straight starts to end the season, Eddie Lack posted better even strength numbers than Ryan Miller. When you go back even further, you see that Miller's been nothing but league average since 2010.
Give it until Christmas for Eddie Lack to have wrestled the starting job back. This will probably lead to Lack being traded, and the Canucks (mis)management blows another goaltending asset for stubbornness.
3. Dave Bolland 5yrs/27.5M Florida Panthers


From Travis Yost:
Bolland, for just about every portion of the last three years, saw a worse or significantly worse shot-share relative to his teammates. When he gets off of the ice, things vastly improve. And when he steps on, things go to hell.

So, to recap: Bolland adds nothing offensively. Bolland is not a shutdown center or defensive wizard. Bolland cannot outperform peers who are paid a fraction of his salary… And there's at least a decent chance his skating — already slow by NHL standards — has been driven into the ground courtesy of a hit…
He's a guy who couldn't score more than 14 points playing about 30 games with Patrick Kane, where Kane scored 55 in 48 that season.
So he's not a good hockey player. He's a 4th liner getting paid like a star. Florida GM Dale Tallon seems committed to trying to recreate the Blackhawks by picking up more of the guys that were deemed expendable to success by the Blackhawks.
2. Andrew McDonald 6yr/30M Philadelphia Flyers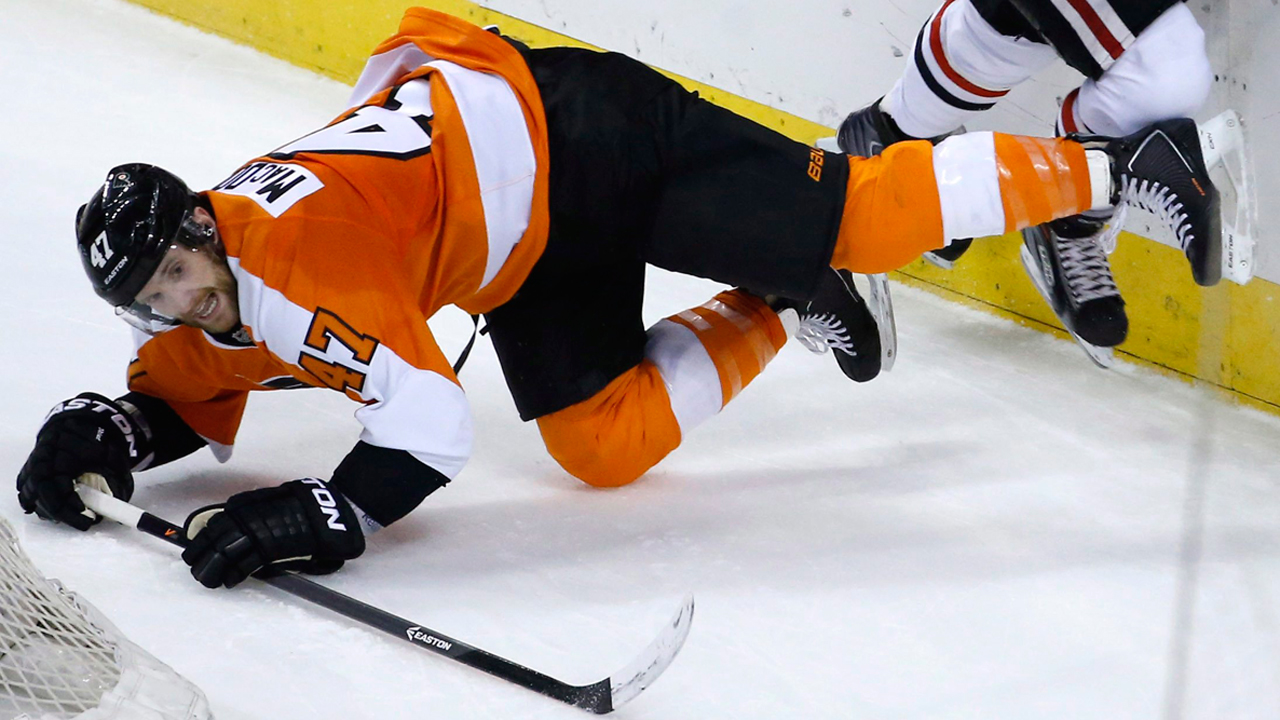 See Dan Girardi but as an even bigger anchor to his teammates.  Most "defensive" defencemen are usually anchors to their partners, or in a best-case scenario they'll tread water. McDonald is no different, except that he's about as big an anchor as you'll find.

Just check out his WOWY's (With out/With you possession statistics, go to the CF% column). Everyone has the puck significantly more when they play without him. He's also an incredibly passive player at his own blue line allowing clean zone entries at just less than an 80% rate. That is not a good thing, especially for another 6 years and 30 million dollars.
1. Brooks Orpik 5yrs/27.5M Washington Capitals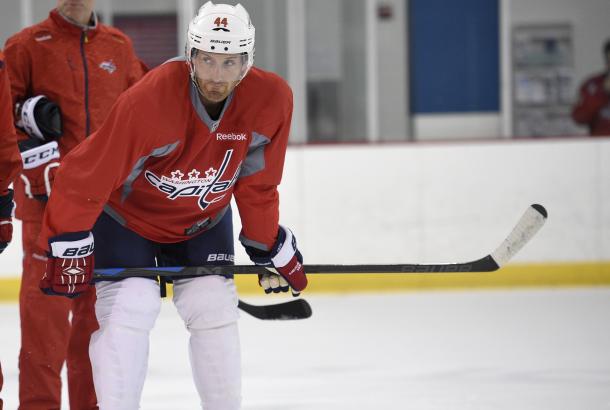 This contract has everything that makes the MacDonald and Girardi contracts bad, and worse. Why worse? Orpik is 34, and the contract runs until he's 39.
HE'S THIRTY-FREAKING-FOUR AND GOT A FIVE YEAR DEAL WHILE NOT BEING ANY GOOD!
Remember when I said that "defensive" defenceman's legs happen to fall off magically? Well, Orpik's were only kinda-sorta hanging on last season. Anyone who saw him at the Olympics/playoffs knows that he can't keep up with stars anymore, but that also sounds like its Washington's plan for him.
The only saving grace is that maybe defensive wizard Barry Trotz can work some magic as Washington's new coach. I'm not counting on it. He'll be on the bottom pairing by Christmas and a buyout candidate by the end of the season.
Agree? Disagree? Let me know in the comments below or on Twitter

@adam_pyde.